Just because Thanksgiving has passed, doesn't mean we should lose that thankful spirit! This month, focus on how you can live your life in a happier manner and spread that feeling in your everyday actions.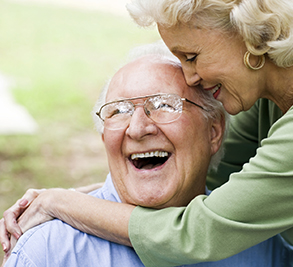 Holidays mark the time of year to reconnect with loved ones. For many, it is a time when we take the extra moments to cherish one another's presence, look back fondly on happy memories and create new traditions. Incorporate the following actions this month and feel the ripple effects throughout the New Year.
Exercise Patience and Humility.   Family time should be a relaxed one, where you reconnect with those who care for you the most deeply. Balancing schedules can be difficult, but remember the core reason why all of you are striving to be together. Use this time to develop the skills and strength to handle tough situations with grace. Ask your family members, especially those that are elderly, quality questions to show your concern about their everyday needs. Not spending holidays around your loved ones? Spread happiness with strangers by holding a door open or sharing a smile.  Even a simple, "How are you?" could change someone's day.
Take action to live a life you love. Start a gratitude journal and pick one thing, big or small, each day to be thankful for. Recognizing what matters most to your happiness is cathartic and enhances everyday levels of personal contentedness.
Relax. Take time to pamper yourself. Mindful activities such as Yoga or Tai Chi allow our body to reduce stress and increase endorphins. Your brain is equipped to see all the good around you; it's up to you to pay attention to it.
Give back. At Long Term Solutions we value giving back to our community. It not only bonds our staff, but also fills all of those who participate in the activities, and receive our donations, with joy.  Enhance your sense of connection with positive social interactions. Giving time or goods to those who value it the most is incredibly rewarding.
Recently, LTS sponsored the Boston Estate Planning Council's Fall Signature Event, which featured Nataly Kogan as a keynote speaker. For her stories on ways to live happier, please check out this video of Nataly Kogan's talk "Living Happier: What it means, how to do it and why it's the only foundation you need for thriving at work and in life" at TEDxBoston.